Counselling / Life-Coaching
The wise person wakes with the understanding that this new day is discrete. It has no ties, no relevance, no beholding to the past.
Paul Shearstone 2002
Henry David Thoreau posits: "Most people live lives of quiet desperation."... and sadly,
that's how they begin each day.
Paul brings a very unique blend of skills and disciplines to any coaching/counselling session. His distinctive approach is rooted in Goal-Oriented and Solution-Driven behavioural adjustments.
Paul is equipped to provide general and/or specialized counselling and coaching for individuals, couples, families or groups. In all cases, people or groups operate within their own self-identity, thoughts and beliefs.
Using Paul's multi-disciplined, distinctive approach: You will Learn:
Psychological self-evaluation techniques
Cognitive Behavioural (CBT) thinking strategies
Proven tools for problem-solving
Coping strategies that work
Stress Management
Proven solution-focused / goal-setting strategies
Effective and more productive life-skills
Conflict resolution and restorative relationship methods
Success-oriented thinking
Effective breathing exercises (and more)
Creating Results
Clients see results as Paul teaches them how to create and maintain a more positive, goal-oriented, inner storyline that motivates them to Peak Performance, Happiness and conflict-free, Resolution.
"Without Paul's mentoring, coaching and advice, I would never have been as successful as I am today".
(M.H.)
"Whenever I think I have exhausted every possibility there is to solve my problems, Paul never fails to show me new and better ways to cope. Ways I didn't know even existed".
(C.B.)
"Thanks to Paul, I no longer see problems, I see challenges. And he taught me strategic ways to control them".
(S.C.)
Counselling / Coaching sessions can be conducted in person, on the phone or electronically with Skype or FaceTime. Paul does his best to meet the needs of his clients and their schedule-restrictions.
Faith gives us something to believe in. Hope, something to hold on to. Love, something to invest in. Charity, a place to do all that.
Paul Shearstone, 2012
Business Counselling
Basic/Advanced Sales Training, Time Management, Goal-Setting, Boundary-Setting, Communication Skills Training
Personal Counselling and Life-Coaching
Depression, Anxiety, Panic Attacks, Relationship Issues, Dating Counselling/Coaching, Anger Management, Self-Esteem, Post-Traumatic Stress, Bereavement, Phobia, Divorce Therapy, Stress Management Counselling, Assertiveness Training, Work-Life Balance, Life Purpose, Life Skills Training/Coaching, Saying-No, Finding Happiness/Fulfilment/Satisfaction, Self-Improvement, Emotional Regulation/Coping with Emotions, Marriage Counselling, Parenting, Trauma Counselling, Coping with Life Changes/transitions, Conflict Management, Entrepreneurship, School Stress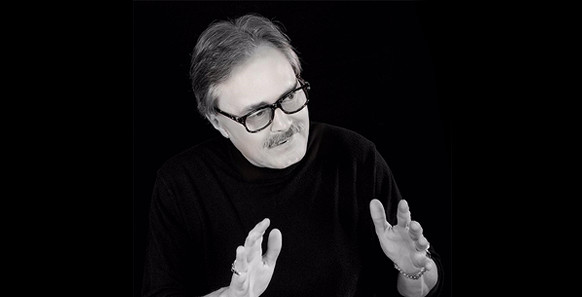 Whether it's Life or Business… RESULTS MATTER… and Paul teaches you how to get them!
"I have been to several counsellors and coaches. In two sessions I learned more from Paul than I did in all my other sessions. I highly recommend him!"
(E.S.)
Testimonials
My experience with Paul was extremely positive. Paul's non-judgmental, supportive approach was instrumental in my ability to productively move forward. Employing his theories (box, beginning/middle/end), enabled me to put things in perspective (don't anticipate a problem until there is one) and enjoy a less stressful life. In my personal and business life, I use the tools and strategies that Paul taught me to get me where I want to be and to get closer to my goals.
(J. B.)
At 18, he mentored me giving advice in a simple, plain spoken way that helped me land my first job. He knows his audience (even if it's an audience of 1) and tailors his approach in a way that works in any environment... including on a driveway playing hoops.
(J. C.)
Paul is a Business Coach who helped me tremendously with the psychology of selling, negotiations and specific approach to the Art of Selling & Business. His knowledge takes what's been typically taught in our industry to another level. For those who aspire to be a Successful Entrepreneur, I would recommend to seek Paul out for suggestions and advice. Paul's tremendous business experience and teachings has greatly lifted my entrepreneur career! Thanks Paul, I'd be looking forward to the next session with you!
(S.C.)
Paul took my potential and put it into practice.
(P. D-F.)
"Whenever I think I have exhausted every possibility there is to solve my problems, Paul never fails to show me new and better ways to cope. Ways I didn't know even existed".
(C.B.)
You changes the way I look at the world, my problems, my relationships and my inner confidence. Thank You!
(M.M.)
With your help I now feel there is nothing in life or business I can't accomplish!
(A.S.)
You have a way of making the most complex problems seem so easy to understand and find answers to. Your Box Theory is something I now use every day... and it works!
(K.S.)
There was a time where all I saw was reasons why I couldn't accomplish my goals. I now only look for ways to get me to my goals. And thanks to your Energy Cube strategy, I waste no energy getting there.
(K.Y.)