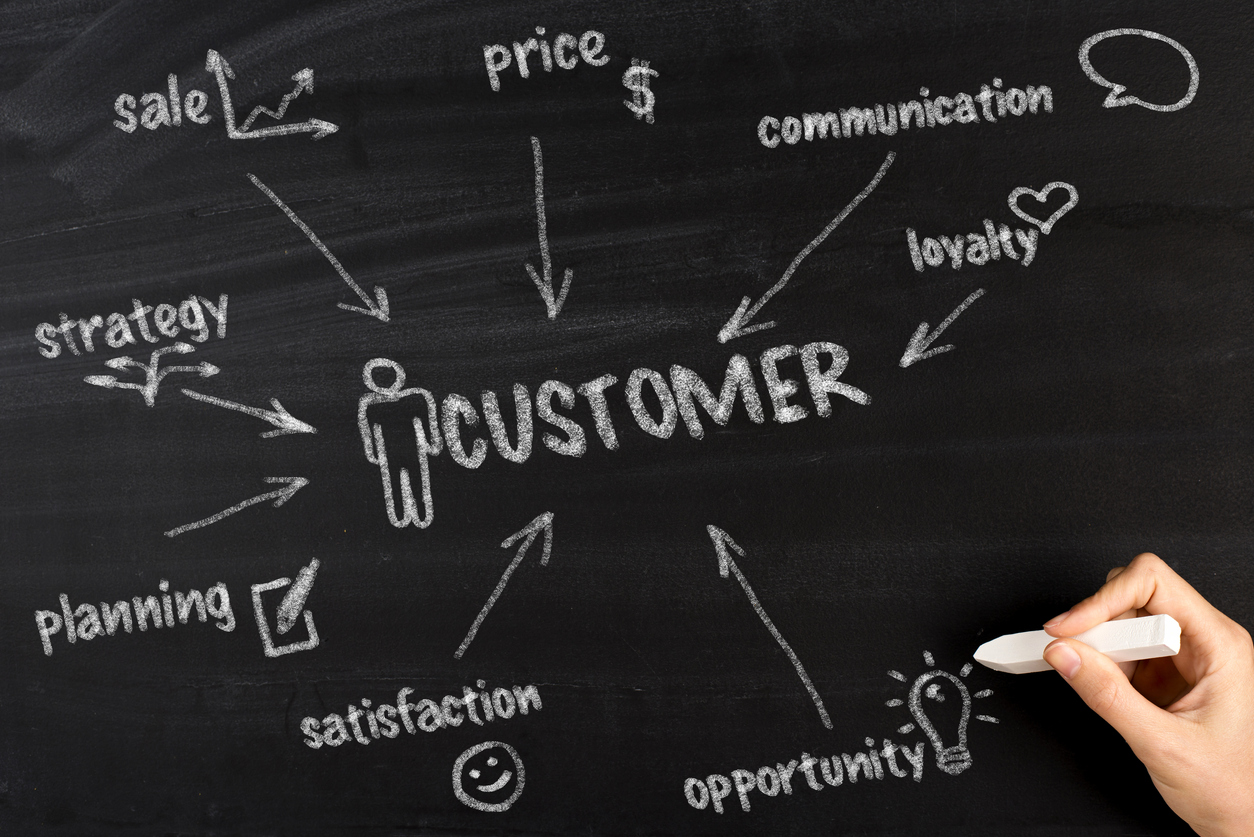 For some companies, especially those who deal directly with the public, even the most basic strategies involving CRM [Customer Relationship Management] are sometimes seen as passing fads designed mostly by those who really don't know business. After all, in the real world, we don't have time for stuff like that! "We're too busy running a company just trying to hold on to the customers we've already got!" …. And therein lies the irony.
For example: A year ago I switched printers. I had been a small but a happy loyal customer for three years. So, what changed? Two things. 1) I found that more and more, my printer [and staff] stopped making me feel good about doing business with them. That is to say, in the beginning, they were very friendly. They smiled and greeted me personally by name. I, like other customers, had come to expect that – and enjoyed it. But it stopped. 2) I found the prices [for the same work] were going up unjustifiably. When I questioned the reason for the increases I was given a seemingly uninterested take it or leave it response. So, I chose to leave it – more specifically – them!
Now, a year later, I wrote a letter, to the president of my new printing-solution provider. You might wonder why I felt compelled.
In the letter I told him about how impressed I was with the way his employees dealt with me. I liked how they took personal ownership for my printing needs and satisfaction. I appreciated their suggestions and felt my business – little as it may be when compared to others – was important to them even at the cash register with questions like, "Did you get everything you were looking for today Sir?"
I also wanted the president to know his CRM policies were the express reason I continued to do business with this particular retail outlet. I pointed out that I had to pass three or four of his direct competitors – some of which, boasting LOWER PRICES – to do business with his company.
So, what's my point? If you'll allow me, I'd like to share a few:
CRM is not a passing Fad. It's real, it works, it separates the professionals from the rest and it promotes Business and Profitability!
Most CRM is FREE! A kind word, a sincere smile and a genuine concern for customer's needs Costs Nothing!
Customer Loyalty is Alive and Well! I'm reminded of the words to the song from the sitcom Cheers, …Everybody likes to go to where "everybody knows your name". One need not be a psychologist to know people have an innate need to feel comfortable and appreciated.
Reputable studies show it takes five to eight times the Money, Time and Effort to get a New Customer than it does to Keep the one you Already Have! I believe that's worth repeating: It takes Five to Eight Times the Money, Time and Effort to get a New Customer than it does to Keep the one you Already Have! CRM is vigilant. We cannot take our customers for granted – they have too many choices!
CRM strategies are not Static! Successful companies know three things:
Although acumens like common courtesy in dealing with customers never change, How you deal with customers Does. Simply said, a good CRM approach is something that evolves and changes – in some cases to simply showcase a particular Unique Value-Add or a new Customer-Benefit Program.
CRM Strategies must have unquestioned Employee Buy-in. If employees don't believe the extra customer care is of value, they lose interest and the strategy fails.
Employees must be given Architectural License for the success of any CRM program. Again, psychological studies show, employees who feel they have a vested interest in the success of the company, OUT-PERFORM those who don't!
The Bottom Line:
No one will argue anymore the entire Business Landscape of this, not-so-new Millennium, is going through changes. Some industries would label it Catastrophic Times. There's no argument either, at least for the foreseeable future, Corporations will have to be ever-diligent in the ways they Get new customers, and, even more diligent in how they Keep Them!
My new print-provider, at least from my perspective, seems to have a grip on what it takes to keep my business and no doubt that of others as well.
In sum, I'd like to share you with two conventions that will appear in my upcoming Thought Book:
What you get out of business comes from what you put into customers.
and,
It is only in the quality of our service that we uplift the collective.
Continued Success!
*******************************************************************************************************
Paul Shearstone MACP, NLP/CCP, is a recognized expert on Sales and Persuasion. He is an International Speaker, twice Certified Coaching Practitioner, Psychotherapeutic Counsellor, NLP Therapist and Author of several books including, "Up Your Income! Solution Selling for Profitability" and Amazon #1 Best Seller: 3X Sales Success! How to move your sales team to the Top 1%.
To comment on this article or book Paul for your next successful event: 289-234-3544 / 833-285-3544 www.success150.com   paul@success150.com